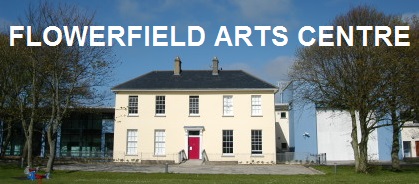 CIARAN MAGILL - SEDUCTIVE LANDSCAPES
JANUARY 7-27, 2016
Address: Flowerfield Arts Centre: 185 Coleraine Rd, Portstewart, Northern Ireland, BT55 7HU
Opening hours: 9am to 5pm Monday to Friday. 10am to 1pm on Saturdays.
Dates: open to the public from 9am on Thursday 7 January and closing at 5pm on Wednesday 27 January 2016.
FREE ENTRY
Spanning all three galleries at the Georgian mansion house of Flowerfield Arts Centre, 'Seductive Landscapes' is the latest solo exhibition by Ciaran Magill, renowned for his exuberant and spooky depictions of the natural world. He takes pleasure in a rich colour palette of vibrant strokes which animate the canvas and contrasts with the darker conceptual elements. Employing multi-layering effects, he creates a magical sense of depth and tension. This collection of works has been created over the past 5 years and is curated by Magill's art dealer and life-time friend, Brendan Jamison.
EXHIBITION IMAGES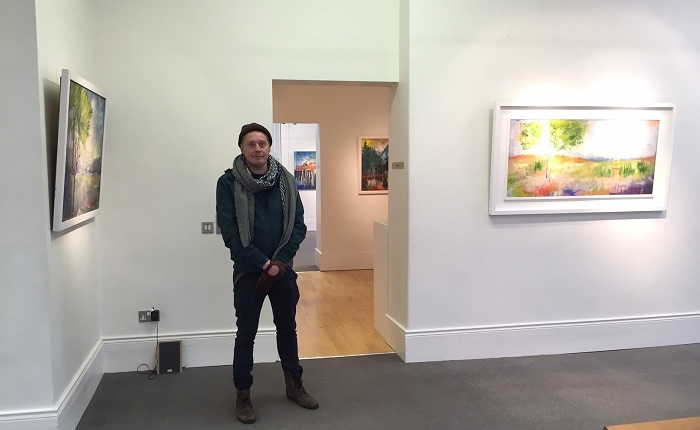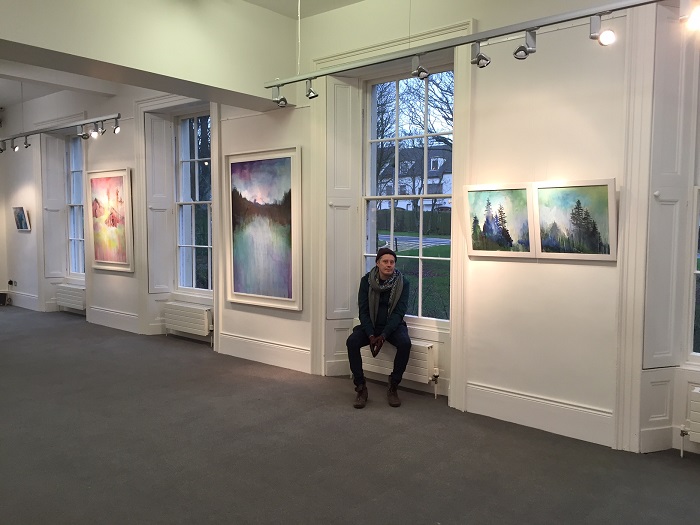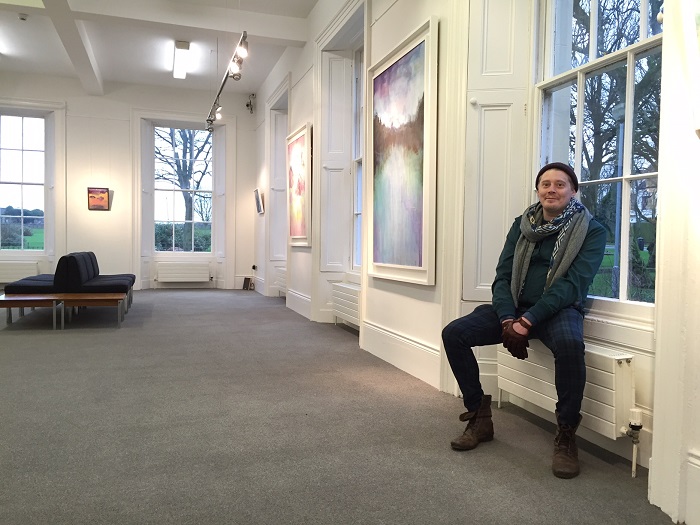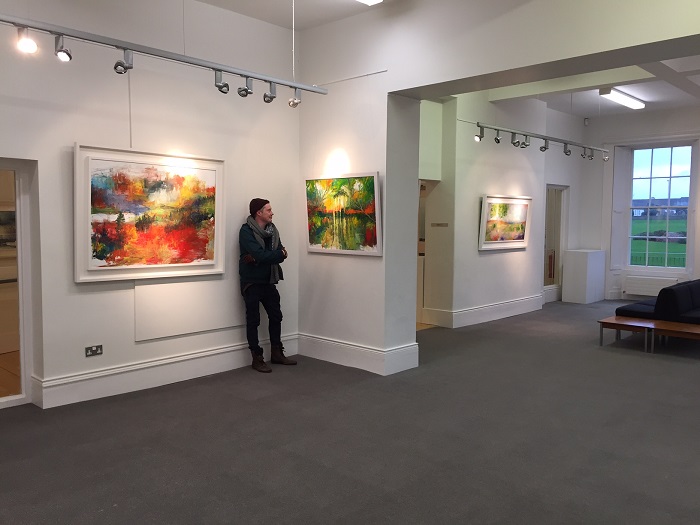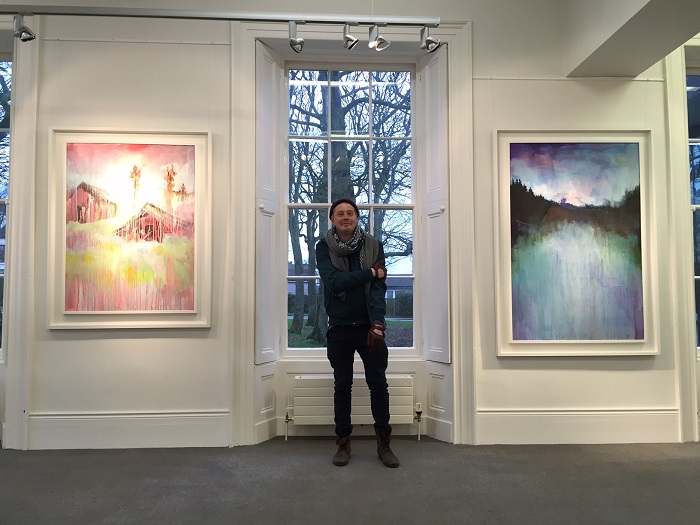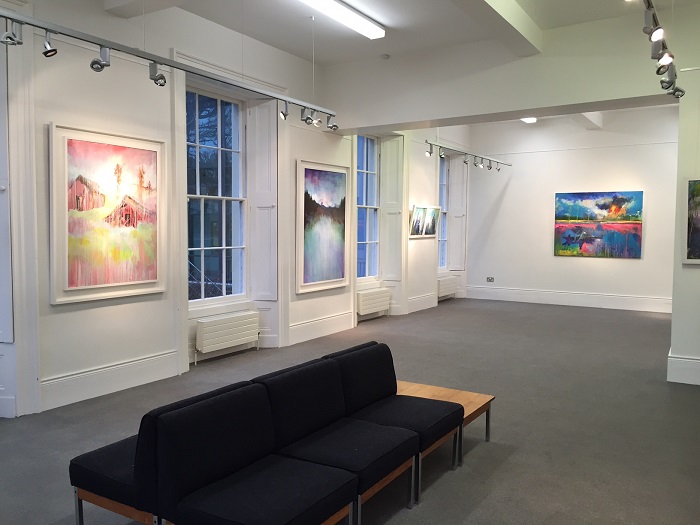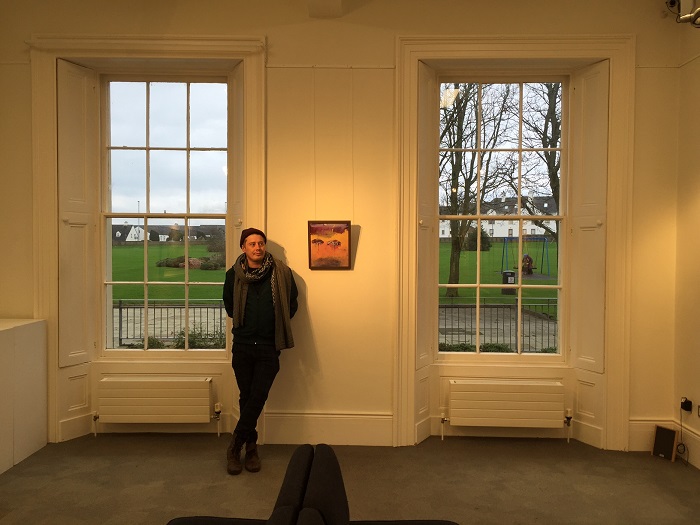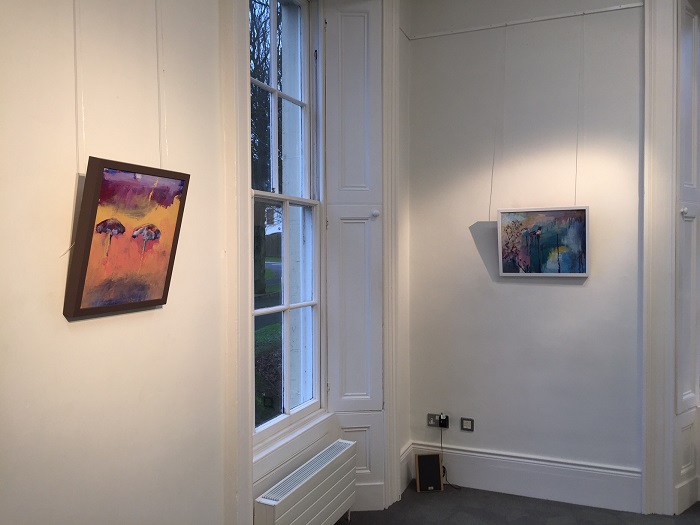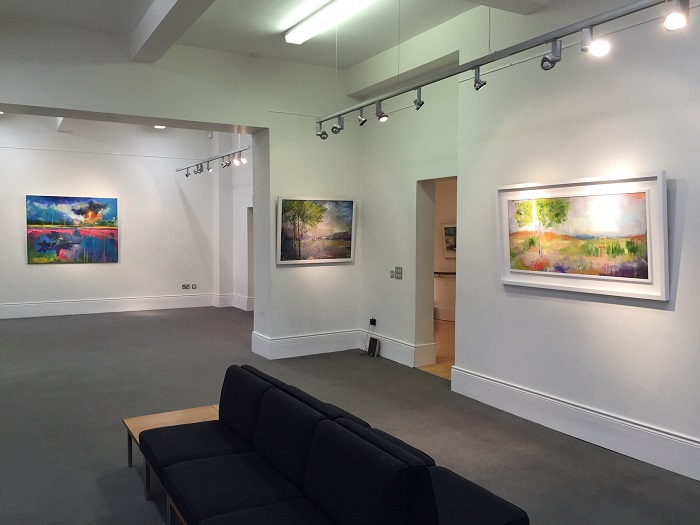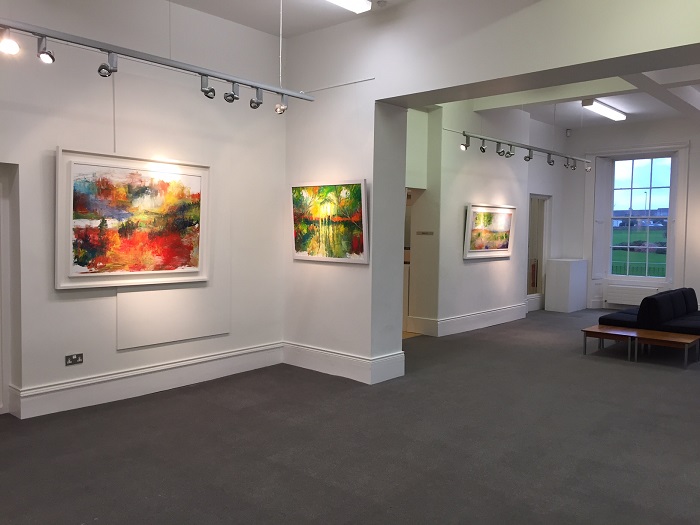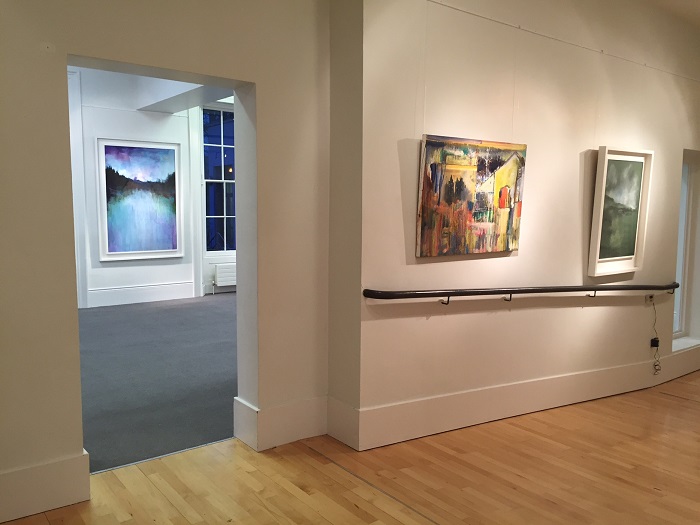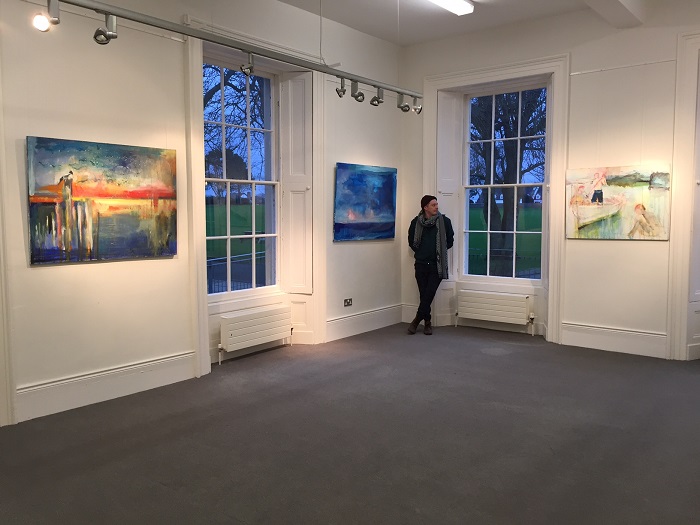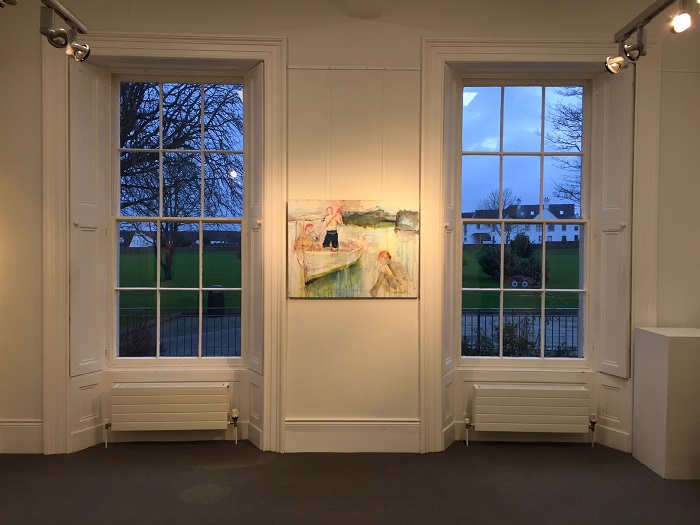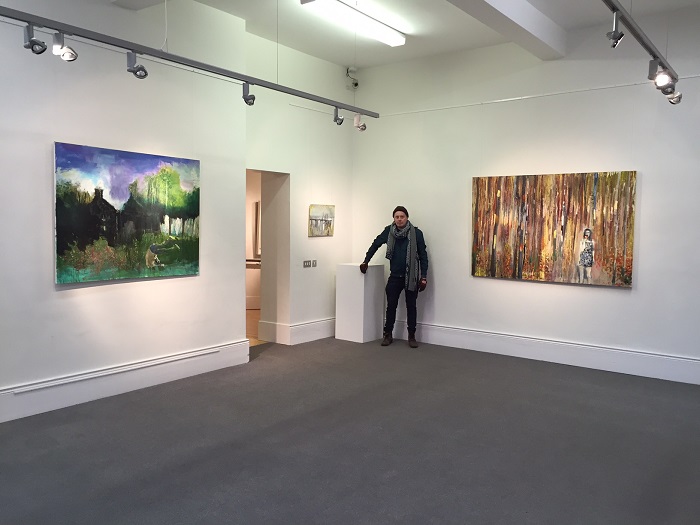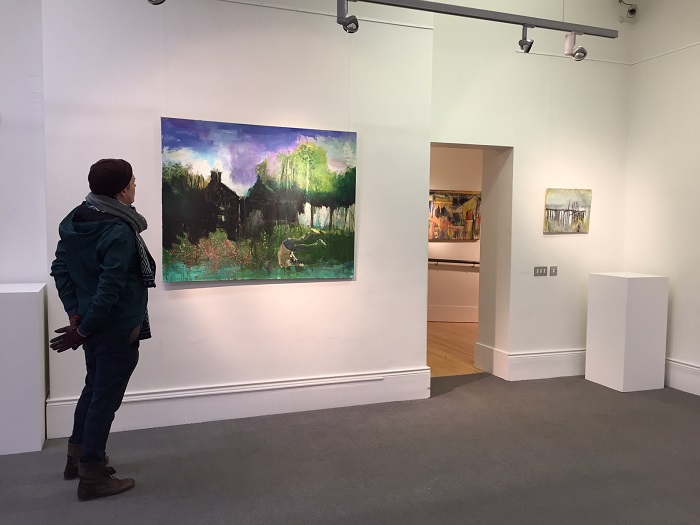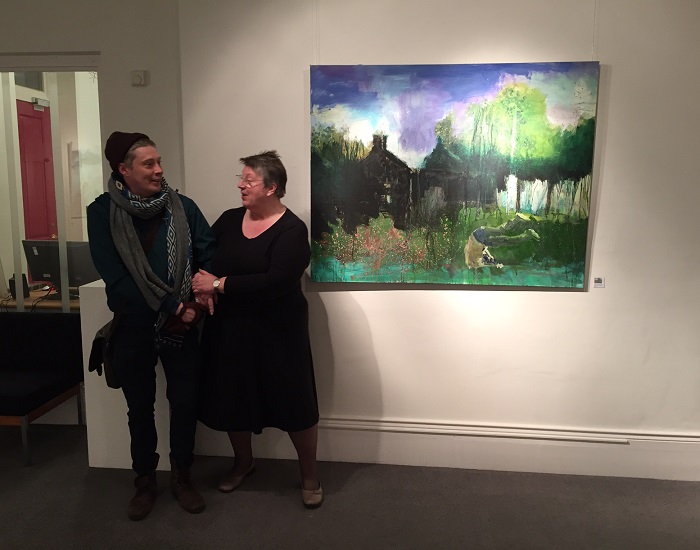 INDIVIDUAL WORKS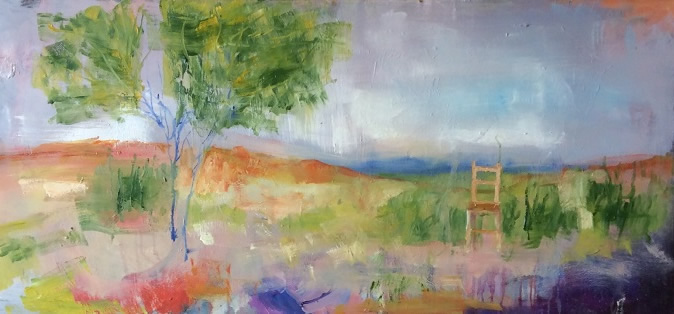 UNSEATED (2015) Ciaran Magill
oil on board, 60 x 130 cm
Dimensions with frame: 84 x 154 cm
£2,000
UMBRELLAS (2015) Ciaran Magill
oil on linen, 35 x 30 cm
Dimensions with frame: 39 x 34 cm
£300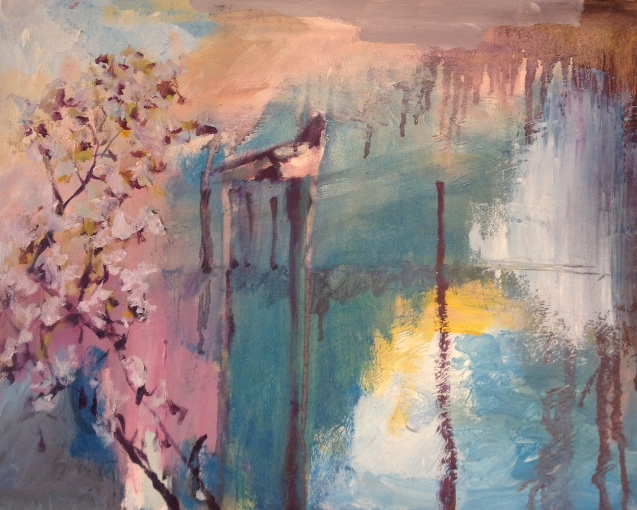 BIRD ON POST (2015) Ciaran Magill
oil on linen, 40 x 50 cm
Dimensions with frame: 44 x 54 cm
£500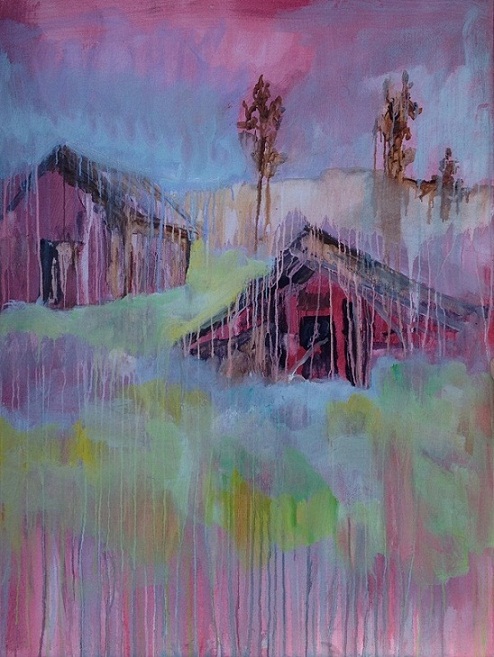 TWO HUTS (2012) Ciaran Magill
oil on linen, 120 x 90 cms
Dimensions with frame: 135 x 105 cm
£3,750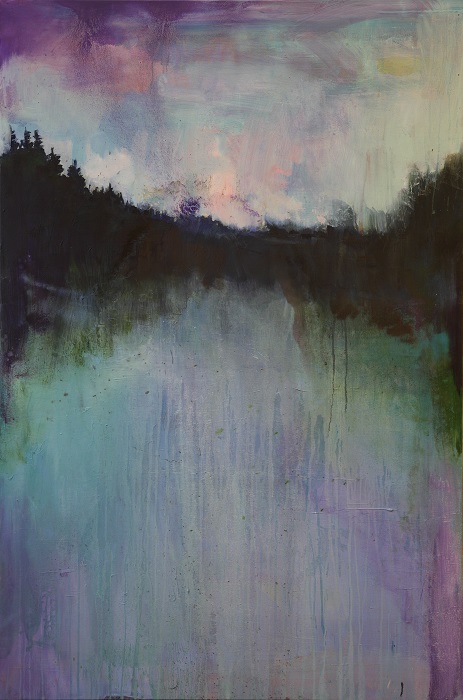 HOLY LAKE (2015) Ciaran Magill
oil on linen, 150 x 100 cm
Dimensions with frame: 170 x 120 cm
£4,500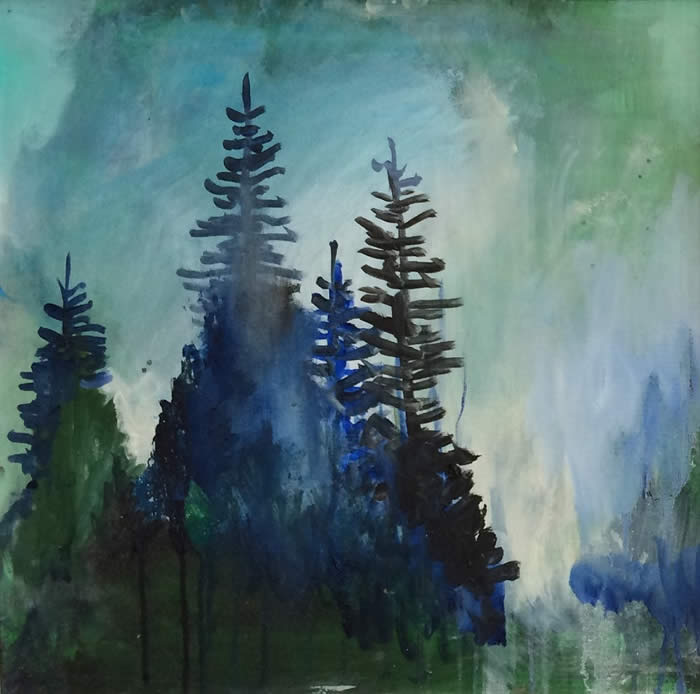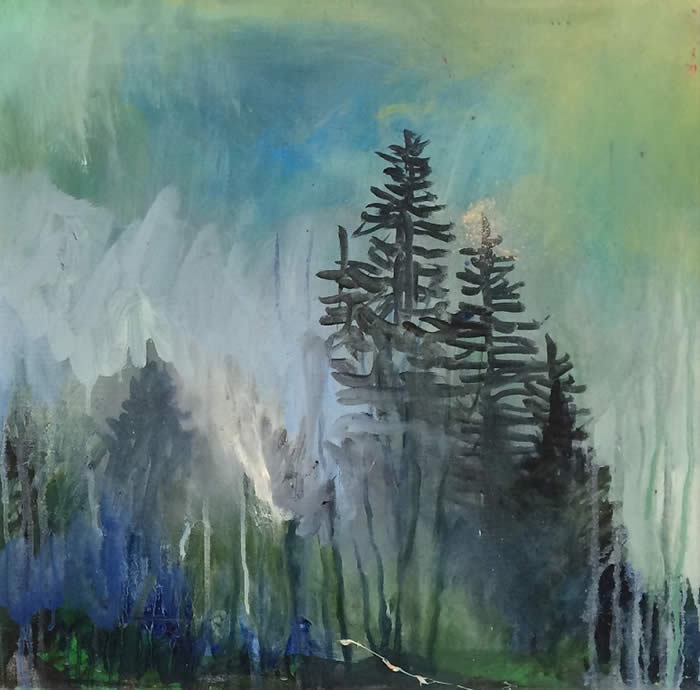 MIDNIGHT DUSK (I) AND (II) (2011) Ciaran Magill
oil on canvas, 50 x 50 cms each
Dimensions with frame: 60 x 60 cm
£750 each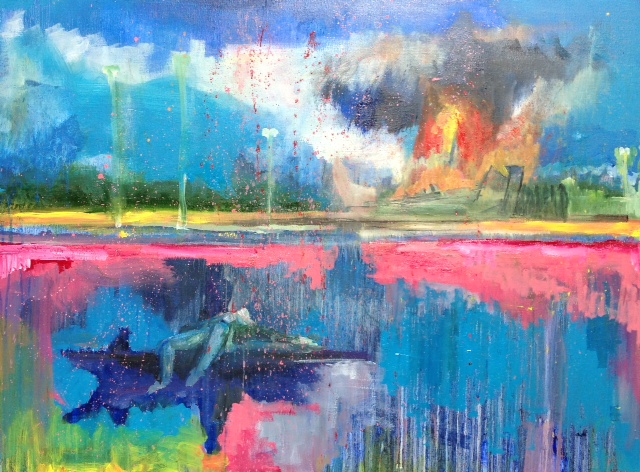 EXPLOSION (2013) Ciaran Magill,
oil on linen, 120 x 150 cm
Unframed
£4,500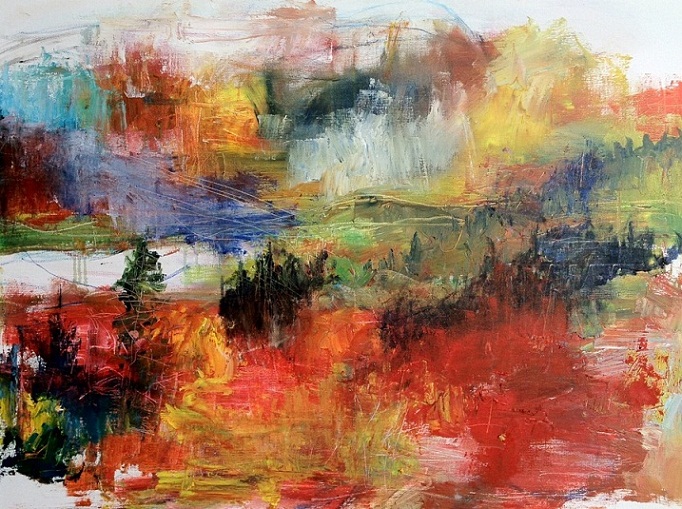 HALLUCINATION (2012) Ciaran Magill
oil on linen, 90 x 120 cm
Dimensions with frame: 105 x 135 cm
£3,750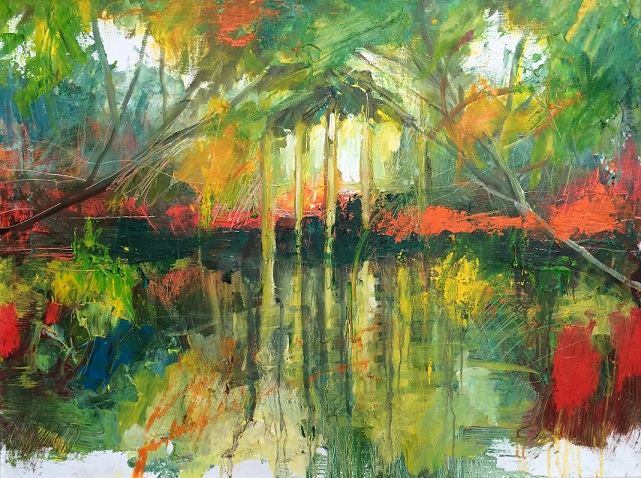 MAD SUMMER (2012) Ciaran Magill
oil on linen, 76 x 101 cms
Dimensions with frame: 86 x 111 cm
£2,000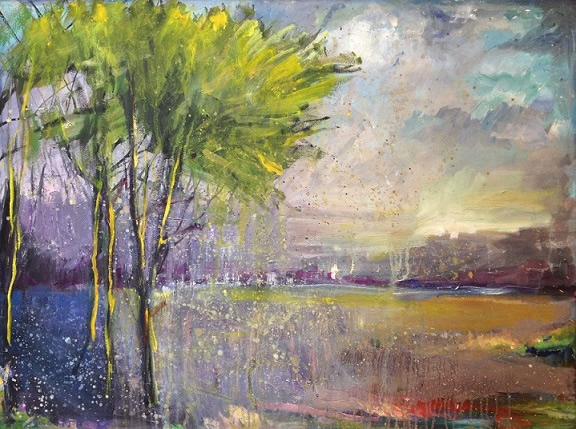 ROMANTIC MOONLIGHT (2011) Ciaran Magill
oil on linen, 76 x 101 cms
Dimensions with frame: 86 x 111 cm
£2,000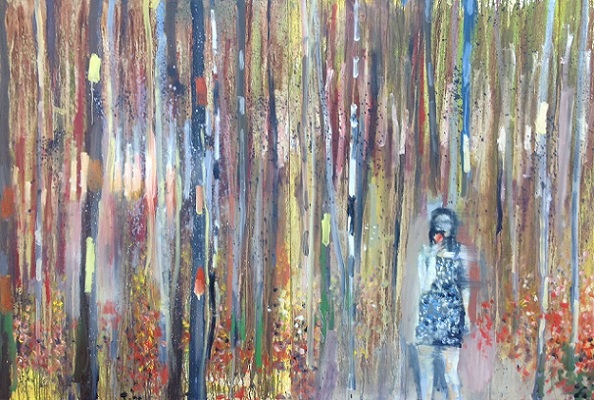 WITCH HUNT (2014) Ciaran Magill
oil on linen, 75 x 120 cm
Unframed
3,000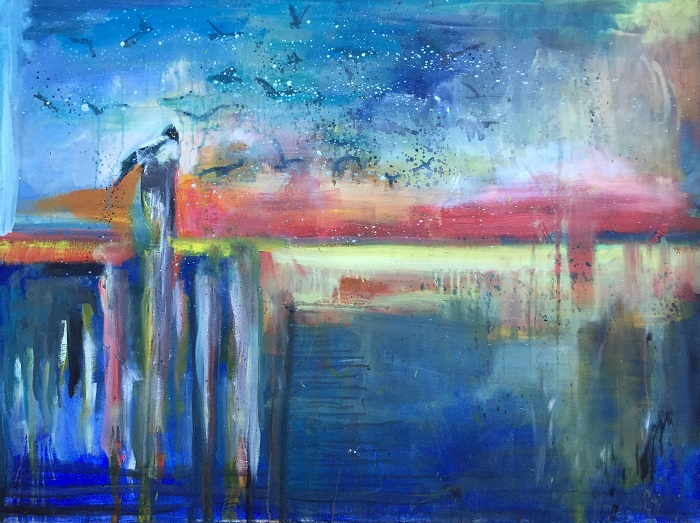 ONE FOR SORROW (2014) Ciaran Magill
oil on linen, 90 x 120 cm
Unframed
£3,750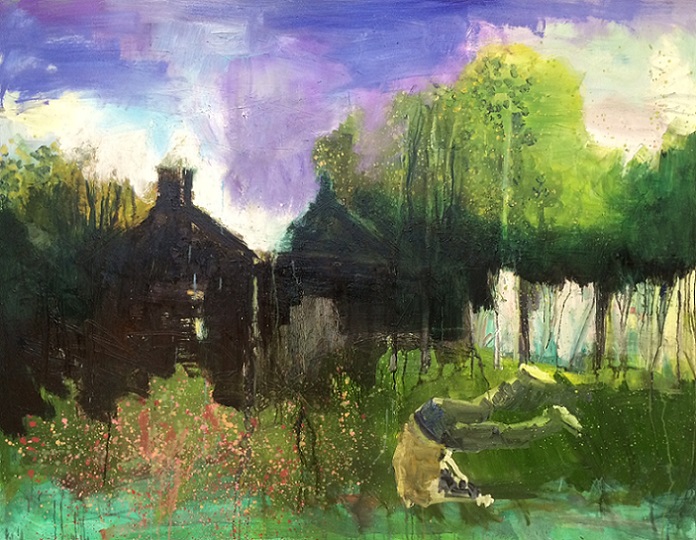 TUMBLE (2015) Ciaran Magill
oil on canvas, 120 x 150 cm
Unframed
4,500
LANDING (2010) Ciaran Magill
oil on linen, 70 x 100 cm
Unframed
£2,000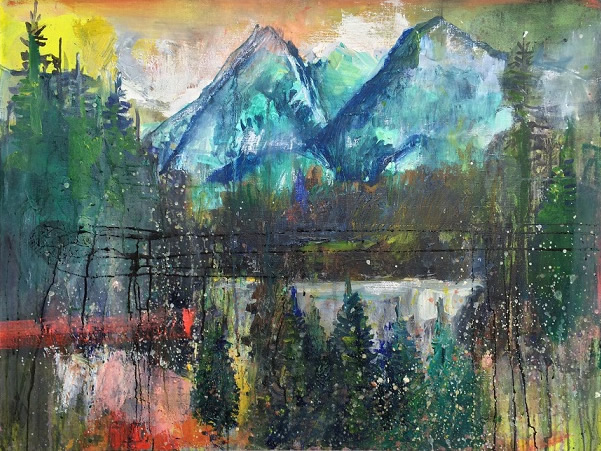 ICE MOUNTAINS (2012) Ciaran Magill
oil on linen, 76 x 101 cms
Dimensions with frame: 86 x 111 cm
£2,000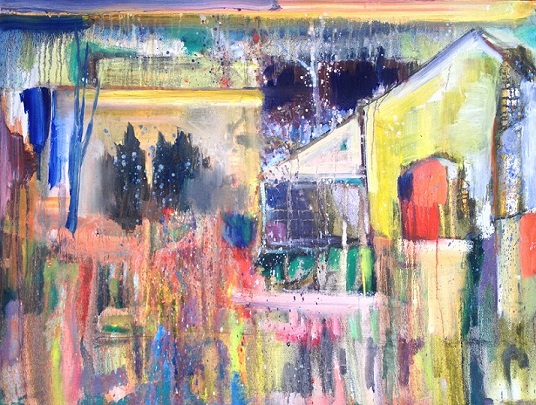 CAVITY (2012) Ciaran Magill
oil on canvas, 75 x 100 cm
Unframed
£2,000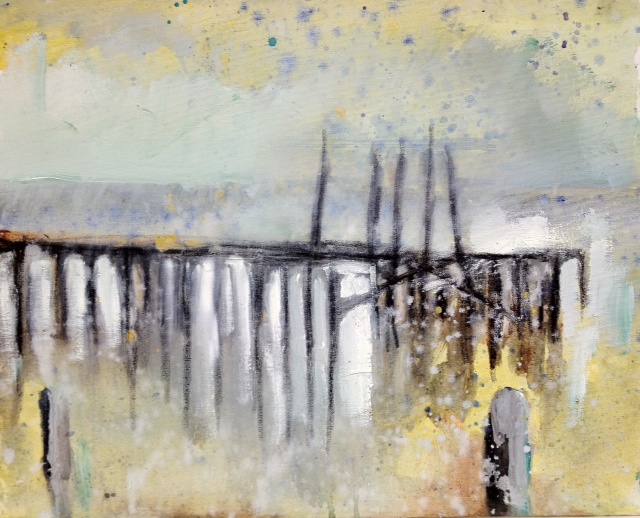 A PLACE WITHOUT A NAME (2013) Ciaran Magill
oil on linen, 35 x 45 cm
Unframed
£300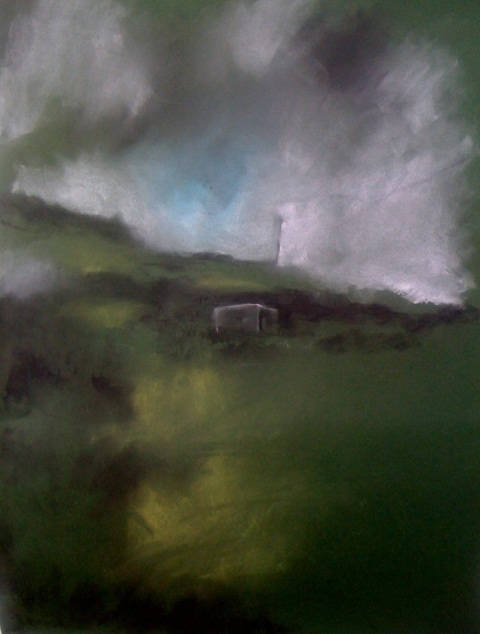 EERIE DUSK (2011) Ciaran Magill
pastel on paper, 83 x 57 cm
Dimensions with frame: 103 x 77 cm
£1,500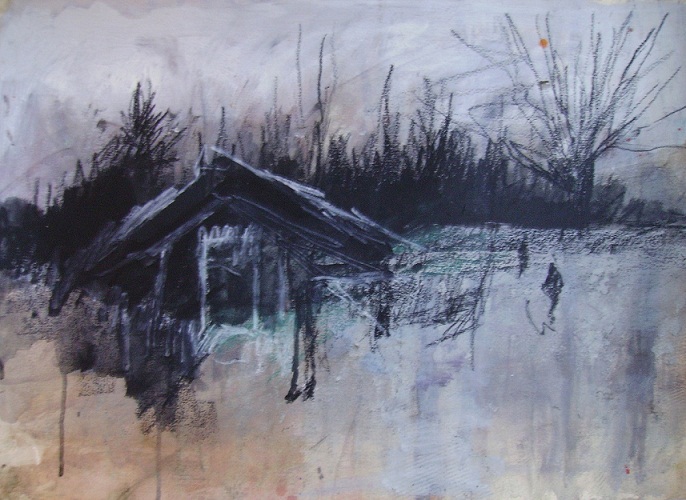 ICE LAKE (2012) Ciaran Magill
pencil on card, 40 x 56 cm
Dimensions with frame: 56 x 72 cm
£900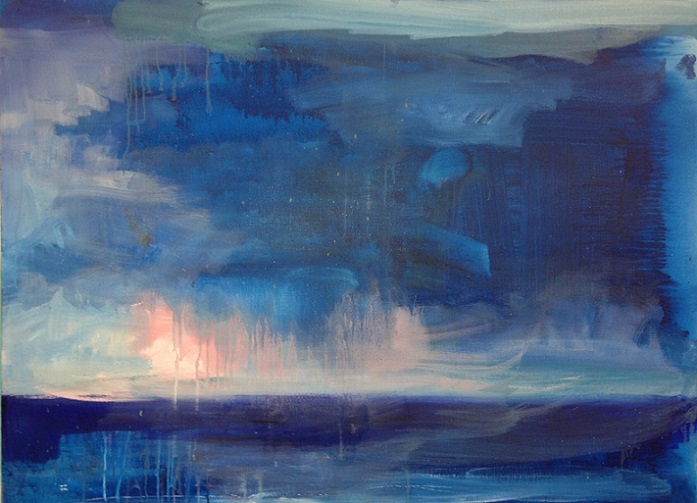 ELECTRICAL STORM (2014) Ciaran Magill
oil on linen, 75 x 100 cm
Unframed
£2,000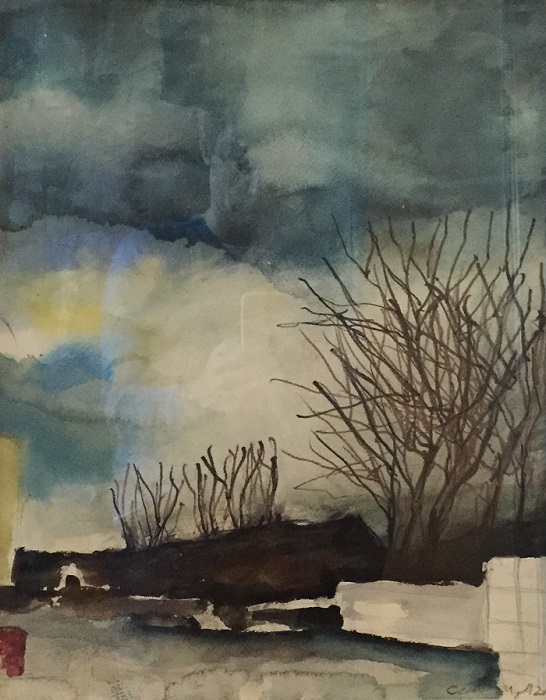 FILLING STATION (2012) Ciaran Magill
Watercolour, 55 x 41 cm
Dimensions with frane: 75 x 61 cm
£500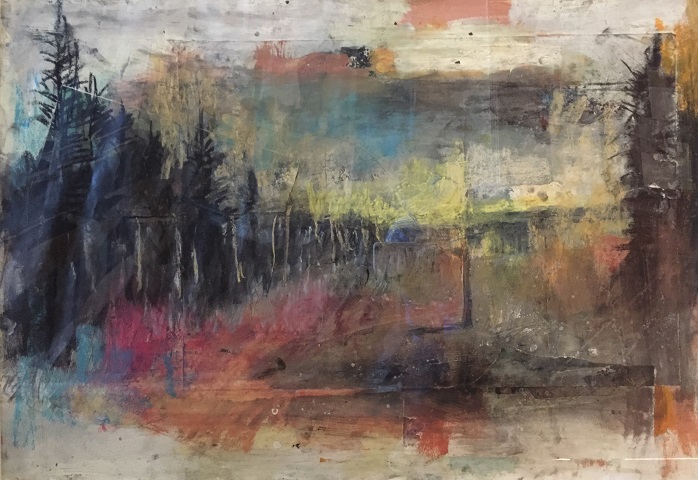 FOREST STRIPPED (2013) Ciaran Magill
Mixed media on paper, 58 x 83 cm
Dimensions in glass frame: 78 x 103 cm
£1,500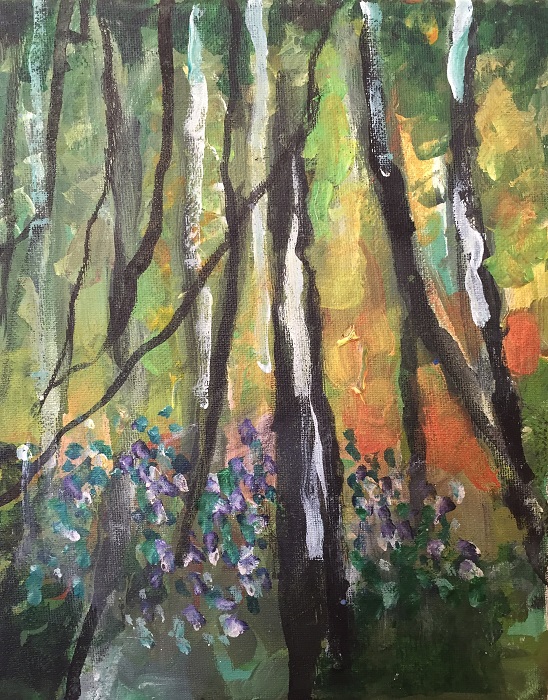 FOREST FLOWERS i (2010) Ciaran Magill
oil on canvas, 25 x 20 cm
Unframed
£150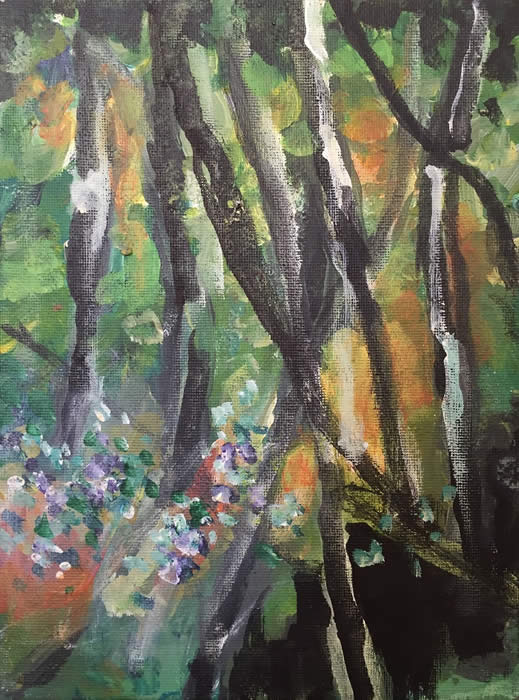 FOREST FLOWERS ii (2010) Ciaran Magill
oil on canvas, 23 x 18 cm
Unframed
£150